Where to buy and sell your car FREE online in Australia
The digital age has forever changed the way we buy and sell cars in Australia, no longer are people buying the Tradingpost or Newspaper and flipping to the classifieds section. Online website platforms and marketplaces provide a convenient and efficient way to connect buyers and sellers, making the process cheaper (to be debated), more accessible and transparent.
In this short guide, we'll checkout some of the options available in the world of online car buying and selling in Australia, exploring the best platforms for buying and selling cars, sharing valuable tips for a successful online car deal, and discussing the associated costs.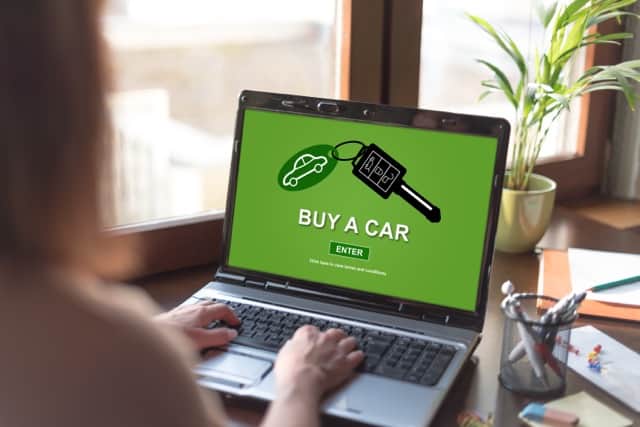 1. Where to Buy:
Carsales.com.au: Probably the biggest and most well know player in the Australian automotive market, Carsales.com.au offers an extensive range of new and used cars. The platform's advanced search features allow buyers to filter listings based on preferences such as make, model, price range, and location. Almost all dealers are on this platform and is the go to source for dealer vehicles.
Gumtree: Gumtree's classified ads section is a popular destination for both buyers and private sellers. The platform provides a diverse selection of cars, from budget-friendly options to luxury vehicles.
Facebook Marketplace: With the rise of social media, Facebook Marketplace has become a dynamic space for car transactions. Buyers can easily communicate with sellers and check their profiles for additional information. Just be aware that there has been a steep rise in scammers on the Facebook platform.
2. Where to Sell:
It's almost obvious that the places to buy are the same places you can sell your own car. Platforms like Carsales.com.au, Gumtree, and Facebook Marketplace provide versatile avenues for both buyers and sellers, ensuring a seamless experience for anyone looking to buy and sell in the Australian car market.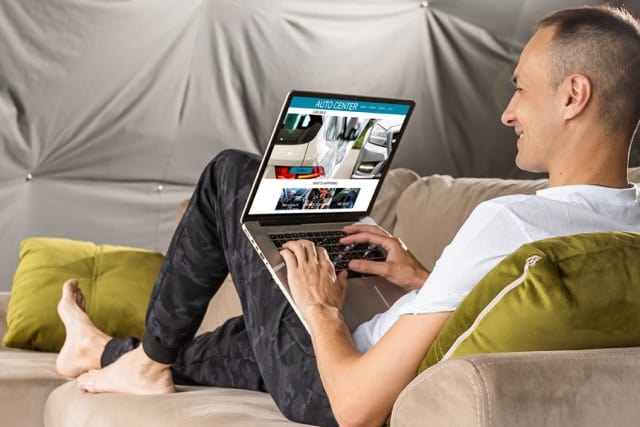 Carsales.com.au: Not only is Carsales a top choice for buyers, but it's also a fantastic platform for sellers. The site offers various listing packages that include features like unlimited photos, videos, and priority placement. Carsales is a popular choice with Australian buyers but they know this and because of this their listing price start from over $100 and reach more than $200 or more, depending on the package.
Gumtree: Selling a car on Gumtree can reach a wide audience and there are many bargains to be found on this site, one reason for this is that its FREE to sell your car, and the platform allows sellers to create detailed listings with images and descriptions. Basic listings are free, but you can opt for paid features to increase visibility, with prices starting at $45. UPDATE: It's disappointing to note that Gumtree is no longer FREE and their basic package is $19.
Gumtree (owned by eBay) has also taken over some of the alternative players in the space eg. Autotrader and Carsguide. and it seems they are looking to take the no.1 spot from Carsales.
Facebook Marketplace: Even if you used a paid option on another website you should utilise the power of social connections by listing your car on Facebook Marketplace. You can engage directly with potential buyers and receive enquiries via Messenger, all for free.
Motorfind.com.au: A smaller yet growing player in the Australian online car market, Motorfind.com.au offers a unique advantage for sellers by providing a FREE platform to list your car for sale. This option is ideal for those seeking a free way to sell their car and connect with potential buyers without incurring any listing fees.
3. Tips for Buyers:
Set a Budget: Determine your budget, including additional costs like registration, insurance, and potential maintenance.
Research Extensively: Research the make, model, and features you want. Read reviews and compare prices to ensure you're making an informed decision.
Ask Questions: When you find a car you're interested in, don't hesitate to contact the seller with questions about its condition, service history, and any known issues.
4. Tips for Sellers:
Capture Quality Photos: High-quality photos showcasing your car's exterior, interior, and key features will attract more attention from potential buyers.
Provide Details: Be transparent about your car's condition, history, and any recent repairs or upgrades. Honesty builds trust with buyers.
Respond Promptly: When potential buyers inquire about your car, respond promptly and provide the information they're seeking. Quick responses can lead to quicker sales.
5. Safety Precautions:
Meet in Public Places: When meeting potential buyers, choose safe and public locations for test drives and transactions.
Verification: Verify the buyer's identity before agreeing to a deal. Ensure they have a valid driver's licence and ask for their contact details.
PPSR Check: Always do a PPSR check on the vehicle you are buying. It'll cost $2 but its value is in the thousands. This check provides you with vital information about the car's history, including any outstanding finance and encumbrances, stolen or written off history. In other words, spending just $2 on a PPSR check can save you from potentially costly surprises down the road.

The Australian car market has embraced the digital era, offering a plethora of online options for buying and selling cars. While platforms like Carsales.com.au, Gumtree, and Facebook Marketplace provide convenient avenues, it's important to consider associated costs when selling your vehicle. By following the provided tips and safety precautions, you can have a successful online car transaction experience in Australia's ever evolving automotive landscape.