Top 10 Most Reliable Used Vans 2023
Most reliable used vans in Australia
Having a reliable commercial vehicle is crucial for the success of any business. It allows you to maintain your productivity and can be a valuable asset. At TradeMate, we are pleased to present a list of the most reliable used vans available in Australia.
If you are considering purchasing a van for your business, be sure to check out our list of the most reliable options. If you are interested in buying a new or used van, we can provide you with a quote for the best van finance deal.
There are several factors that can impact the reliability of a van, such as the make and model, the age of the vehicle, and it's service history. That being said here is a list of the Top 10 Most Reliable van make and models in Australia.
Toyota Hiace
In this list we will start with the obvious choice for Tradies and Delivery drivers across Australia – The Toyota Hiace. The Toyota Hiace has been Australia's top-selling mid-size van since pretty much forever. The sixth-generation Toyota HiAce is finally here, ushering in the first all-new platform for the nameplate in 15 years. With over 335,000 sales in Australia since its arrival in 1971, the nameplate dominates the mid-size van segment, and has done so for years. But Toyota isn't the only manufacturer making vans. So, what else is on the market?
Ford Transit
The Ford Transit is the first in this list of the larger sized vans and represents one of the best used vans to buy in Australia today. The vehicle has an impressive legacy, dating back to 1965, the model has undergone regular updates and refinements to ensure that performance, efficiency, and running costs continue to be the best in class. It has helped to make driving more convenient and safer for thousands of tradies across Australia. Ford announced plans to launch an all-electric Transit in 2022 in Australia. They say it will be the world's first 100% electric "large" van.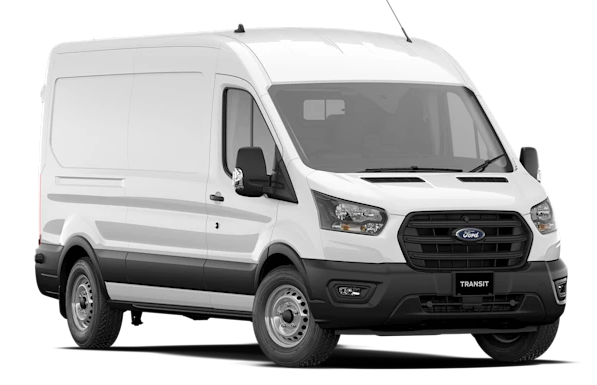 Hyundai iLoad / Staria Load
The Hyundai iLoad is Australia's second-best-selling delivery van to date. The number-two spot isn't normally something to boast about, but in this case it's noteworthy when you consider the strength of the competition from Japan and Europe.
Hyundai has released a heavily facelifted updated iLoad called the STARIA LOAD. This new van's safety tech is at the highest levels and includes autonomous emergency braking, blind-spot collision avoidance, lane-tracing, rear cross-traffic collision avoidance, safe-exit warning, active cruise control. The STARIA LOAD is in almost every aspect (power, size and price) the same as the Hiace but the STARIA's engine does promise 15% better fuel economy which could be the deciding factor when making that purchase decision. On paper, there is no doubt the New Hyundai van is a compelling package but I do wonder which tradie is going to be brave enough to show up to a work site in the Robocop van in front of their beefy Ranger and Hilux mates.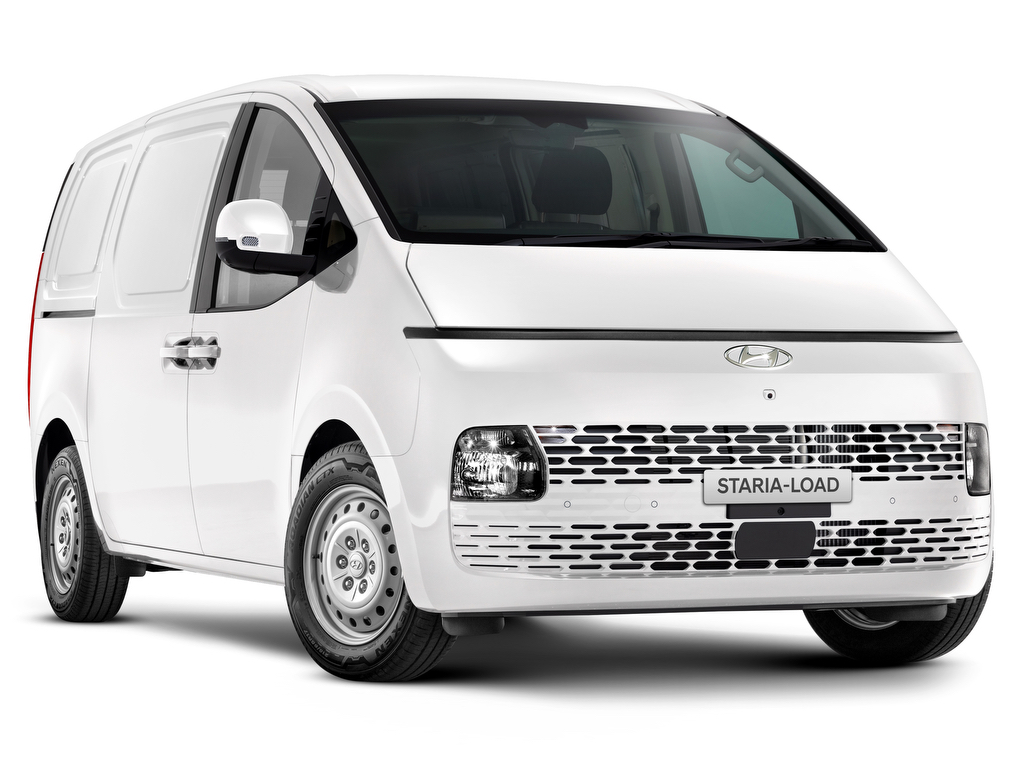 Ford Transit Custom
The Transit Custom (the mid-sizer of three Transit models available globally, of which only two come to Australia) is actually an integral part of life in the UK and Europe, and because of this Ford has long given the Custom more attention than many other van makers. Where the Hiace is pretty much just a tradie van the Custom is very unvanlike. Available are things like sporty models with racing stripes, body kits and alloy wheels. You can even buy the Transit Custom Sport in Australia now too.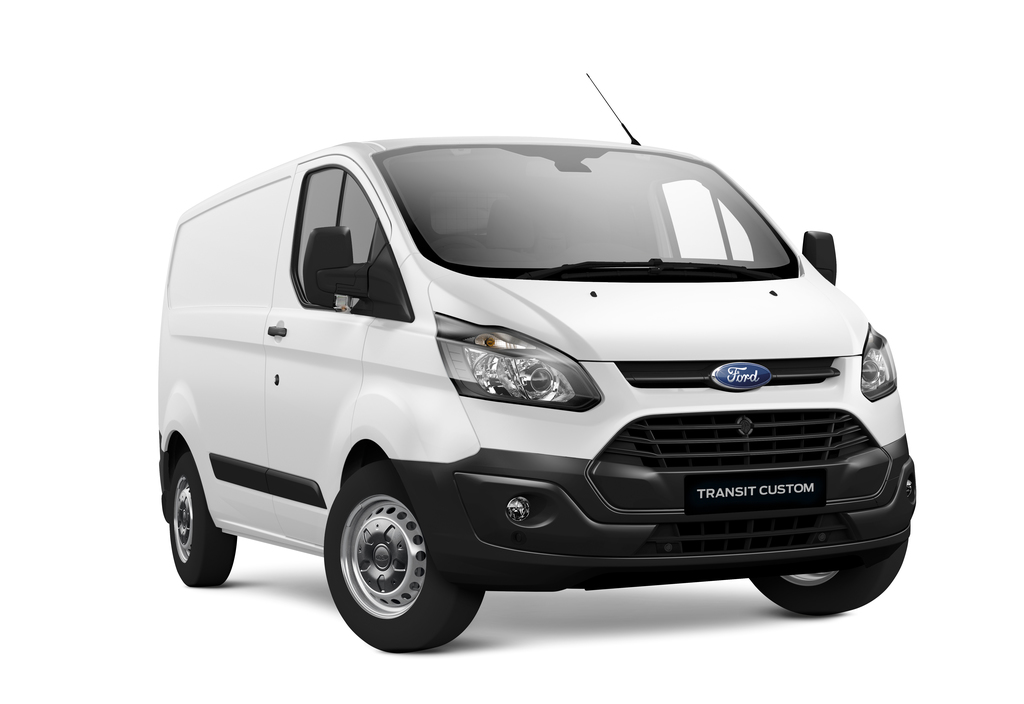 Mercedes-Benz Sprinter
With an array of body types available – ranging from vans, cab-chassis Utes, 4x4s and people carriers – the Mercedes-Benz Sprinter not only features the exceptional build quality associated with this high-end manufacturer, but also the performance.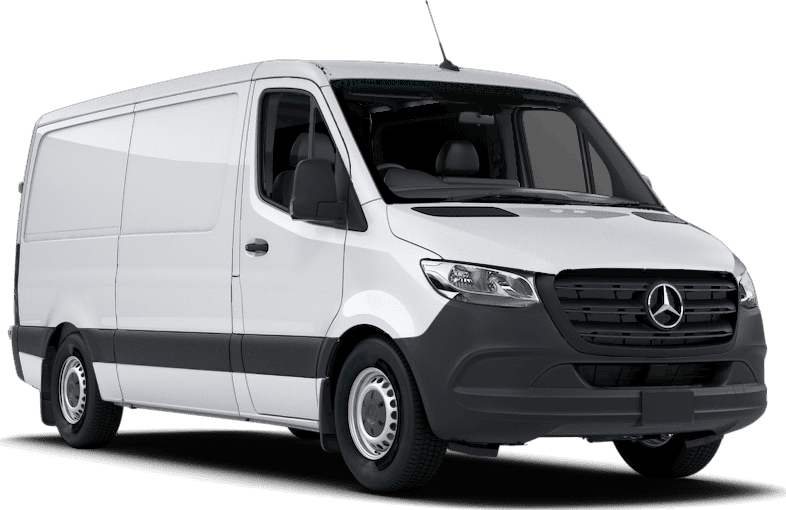 Volkswagen Transporter
The Volkswagen name is synonymous with reliability, so it's no surprise that the Volkswagen Transporter makes the list of the ten most reliable used vans. With five engine options and a versatile load space, choosing the Transporter will prove rewarding.
Volkswagen Caddy
Also boasting the attributes of the Volkswagen marque is the Volkswagen Caddy. Stylish, agile, and available in a range of engine sizes, the Caddy is among the most popular compact vans in Australia for good reason.
Mercedes-Benz Vito
Mercedes-Benz doesn't have a name for delivering premium quality for no reason. Powerful and stylish, with a cabin that offers a car-like quality, the Mercedes-Benz Vito is pleasant to drive and capable of any task.
Renault Trafic
Aside from the Ford Transit, the Renault Trafic is probably the most familiar name to those searching for a commercial van. Featuring exceptional technology, economical engines, and versatile loadspaces, there is always a Renault Trafic available for any business need.
Renault Master
You should be able to tell just by the look of the new Master that there's a new design with a more modern looking front-end. And the inside has been thoroughly modernised, too. The Renault Master is becoming a very popular option in Australia among courier drivers and businesses alike trailing not far behind the reliability and popularity of the Transit and Sprinter vans.
Final Thoughts
There are many new vans coming onto the market including offerings from Chinese based manufacturers like the new LDV undercutting the price of some of the biggest vans by up to $20,000. In terms of reliability only time will tell how these new market entrants will perform especially under Australian conditions.
It's worth noting that the reliability of a used van can vary based on how it has been used and cared for, so it's always a good idea to do your own research and consider multiple factors when evaluating the reliability of a van. Always do a $2 PPSR Check when buying and vehicle including your next van.
If you are interested in financing a New or Used Van please get in touch with us. We can provide a no obligation quote on financing a van for your business.