Rent to Own Commercial Coffee Machines
Rent to Own Coffee Machine Finance is a fast, flexible and affordable loan solution to getting the commercial coffee machine you need for your cafe or restaurant today without the huge outlay that comes with purchasing a new machine.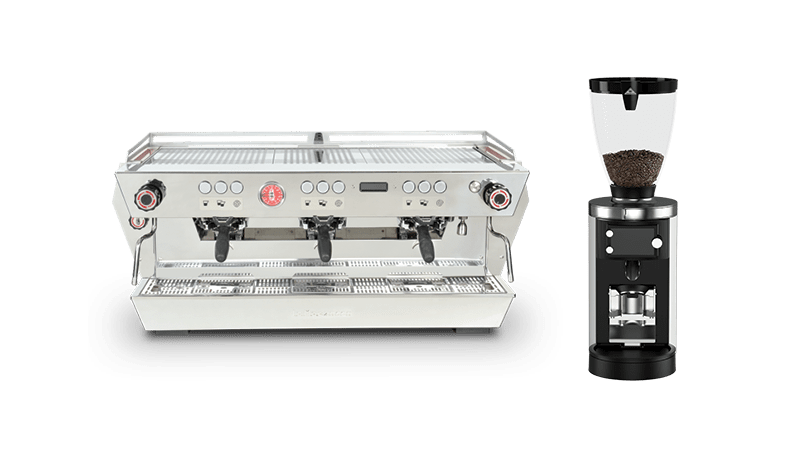 Why Rent a Commercial Coffee Machine?
The capital outlay required to purchase your machine can be upwards of $20K. When you sign up on a rental or rent to own, you pay little weekly rental payments and move that cost from a capital expense to an operational expense. That means you have more money for other things you need to run your business.
BYO Beans – You'll also be free from coffee roaster contracts that can add significant costs to your price per kg.
With a coffee machine rental or coffee machine rent to own, you get the best coffee machines and coffee grinders (even your puqpress) with no capital outlay at low weekly repayments. We can help with the whole commercial coffee machine package and you can buy new or a cheaper second hand or refurbished coffee machine.
There are No upfront costs and the equipment is off balance sheet, so it won't affect your ability to borrow in the future. And best of all, repayments are 100% tax-deductible.
Who can Rent a Coffee Machine?
Whatever your hospitality business, we've got the rental solutions to help you succeed:
Bakeries
Bars/Nightclubs
Cafes
Coffee Roasting
Franchise
Microbreweries
Pubs
Restaurants
Takeaway
Interested? Apply Here for a chat or for more information Hospitality and Catering Finance